Organisations from across Europe will showcase technology and digital tools and research during this 'walking-library'. Delegates can enjoy a coffee and learn more about each project by walking through a specially designated exhibition space.
"I decide for myself" is a project developed by the Region of Southern Denmark and is based on a data driven approach to increase the autonomy and quality of life of people in need of highly specialised social services, such as people with physical and learning disabilities. Qualitative data was collected through interviews, observations, and workshops and will be used to guide future strategies and policymaking for the benefit of the most vulnerable people.
Organisation: Region of Southern Denmark, Denmark
The Child and Family Agency (Tusla) designed a case study to focus on the development of virtual learning for organisations working with children in Ireland. From March 2020, due to the Covid-19 pandemic and national public health guidelines, the delivery of face-to-face learning opportunities for organisations working with children was suspended. To cope with it, Tusla developed electronic resources such as an animation and video editing software package, providing access to child safeguarding learning opportunities for partners in, amongst others, health, education, youth, early learning and care, disability services.
Organisation: Child and Family Agency (Tusla), Ireland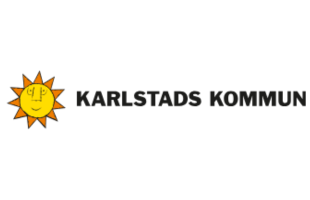 Innovative Technology for Innovative Procurement
Karlstad Municipality in Sweden is investigating how the public sector can address demand, shape markets and drive technological transformation through public procurement. The goal is to show that through innovative procurement and collaboration, it is possible to encourage the development of economically sustainable and useful products at a low cost and based on demand.
Organisation: Karlstad Municipality, Sweden
The aim of this project developed by the Department of Social Rights and Welfare of the Regional Government of Asturias in Spain is the transformation and development of the institutional portal Socialasturias. The portal brings together all the information on social services and aims to provide broader awareness and understanding of the social care system and its resources to all professionals and citizens. Socialasturias 3.0 provides simple and effective solutions that contribute towards advancing digital inclusion by reducing the digital gap between users, carers and relatives of people who use social services.
Organisation: Regional Government of Asturias – Department for Social Services and Social Rights, Spain


Childhood and Adolescence at Risk
Barcelona City Council in Spain does not currently have a single register of children and adolescents who may be at risk, nor a system for monitoring their care. This project aims to close this gap, with the ultimate objective of building an information system that allows the registration and monitoring of care for children aged 0-17 at risk and their families by using technology to improve their experience of care.
Organisation: Barcelona City Council – Institute for Social Services, Spain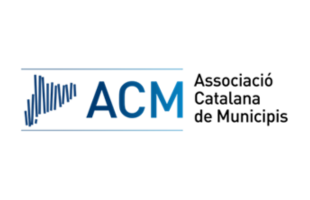 The Catalan Association of Municipalities in Spain has developed a project to provide creative responses to the social needs detected in the Berguedà region, especially isolation, ageing and depopulation. The aim is to build a new care paradigm in rural areas for the benefit of people living in their own homes and who want to stay there for as long as possible by creating joint actions between public authorities and citizens.
Organisation: Catalan Association of Municipalities, Spain
Institut 4.10 in France has taken a digital leap developing innovative and varied digital tools to train the employees of the French Social Security system. All professionals, from managers to officers, can have access to digital learning which strongly impacts their quality of life and the conditions in which they do their job. These digital tools are designed also taking into consideration the needs of people with disabilities. Improving the digital skills of employees allows organisations to evolve at the same pace as changes in society.
Organisation: Institut 4.10, France
A pilot project developed by the National Institute for the Analysis of Public Policies in Italy aims to support the capacity of social services to identify, measure and monitor the dynamics related to people's vulnerability, particularly focusing on the effects of the Covid 19 pandemic on several aspects of people's lives. The project addresses the strengths and weaknesses in the collaboration between research bodies and local authorities dealing with complex issues such as poverty and vulnerability and the effectiveness of using common devices (tablets or smartphones) for measuring hardships of groups of people with different cultural backgrounds and digital skills.
Organisation: The National Institute for the Analysis of Public Policies (INAPP), Italy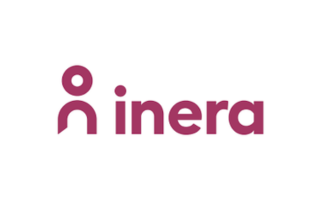 Inera is responsible for the digitalisation of health & welfare services of municipalities and regions in Sweden. Their task is to coordinate, simplify and streamline local and regional digital transformation to ensure efficient and equal access to social services for all citizens in Sweden. Their key areas of work include the development of IT infrastructure and digital services of administrations and providers across Sweden.
Organisation: Inera, Sweden
Assistive Technology serving people's needs
AssistData is an open and free online platform used by the Danish National Board of Social Services to provide free and open data. AssistData contains information about 89,000 assistive technology products and more than 1,300 suppliers. By providing descriptions of the products and offering concrete advice on how selected types of assistive products can support people with different types of needs, this online tool empowers people with disabilities such as autism and dementia by promoting their inclusion and autonomy.
Organisation: Danish National Board of Social Services, Denmark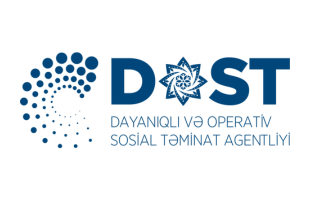 Boosting Government-to-Citizen Services
DOST Index is a comprehensive tool for assessing and benchmarking the provision of social services across Azerbaijan. This evaluation system developed by the Agency for Sustainable and Operative Social Provision (DOST) collects quantitative and qualitative data through formal surveys, client and professional feedback, and an evidence-based evaluation programme. The main objectives of DOST Index are to ensure the quality of social services, promote accessibility, and ensure that all citizens are satisfied with the social services provided by DOST.
Organisation: The Agency for Sustainable and Operative Social Provision (DOST), Azerbaijan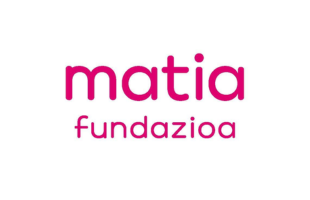 The InCARE project aims to promote participatory, innovative, and integrated approaches to long-term care (LTC) policy and service development. Using technological social innovations such as online training and IT management systems will not only meet the needs of older people with functional or cognitive impairment and their caregivers but will also emphasise the role of local communities and service providers to shape care service delivery. The ultimate goal of the project is to design a coordinated approach to the development of national long-term care policy at local and regional levels, by establishing socially innovative and participatory decision-making processes.
Organisation: Matia Foundation, Spain
Third Sector & Digital Innovation Hub (Catalonia)
M4Social is a multistakeholder initiative developed by the Third Sector Platform of Catalonia. The project connects digital ecosystems, non-profit organisations, and key partners in the public and private sectors to advance the digital transformation of the social sector. The initiative aims to improve public policies in the field of care and social inclusion and foster an inclusive approach to the digital transition. The M4Social initiative also includes carrying out different studies on the impact of technology in third-sector organisations and on people at risk of exclusion.
Organisation: Taula Tercer Sector, Spain
Digital transformation to improve quality of life
The city of Reykjavík has carried out an extensive digital transformation of welfare services provided to its residents. Through the digital transformation, residents in need of welfare services can receive digital counselling and information. The use of welfare technology has increased the efficiency and scope of the services provided in Reykjavík, leading to a significant increase in the safety, independence, and quality of life of residents in Reykjavík. The digital transformation is not only key to improving service and accessibility but is also a key element to addressing the increased demand for services for the aging population.
Organisation: City of Reykjavik, Iceland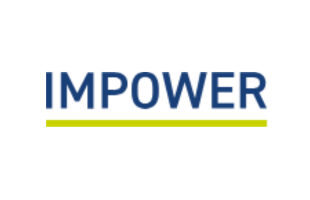 IMPOWER's EDGEWORK Approach
EDGEWORK is IMPOWER's approach to driving change in complex systems, including in adult social care and children's services. It comprises of five capabilities that aim to transform these systems, enhance outcomes for residents, and ensure financial sustainability. IMPOWER is developing unique analytic tools to support EDGEWORK capabilities, including: The Listening Tool; Customer Journey Mining; and Valuing Special Educational Needs and Disabilities. IMPOWER has successfully applied EDGEWORK and its tools to the UK public sector, resulting in improved outcomes, good savings, improved resilience, and social value. IMPOWER will be demonstrating how they've created impact with their clients by making use of their analytical tools.
Organisation: IMPOWER, United Kingdom