Our flagship annual conference would not be possible without our valued partners. As experts in their field, our partners bring knowledge, insights, innovations, new technologies and more.
Find out how your organisation could become a conference partner, opening up numerous possibilities for brand visibility, including speaking slots, joining a themed session, sponsoring a social event, organising a workshop, and much more.
We would like to thank the following organisations for their support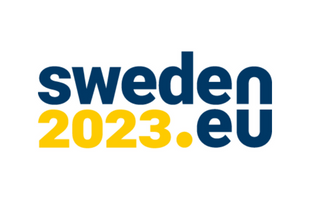 Swedish Presidency of the Council of the European Union
The European Social Services Conference is held within the framework of the Swedish Presidency of the Council of the European Union
Malmö is the third largest and fastest growing city in Sweden. It is a young, modern and global city with people from 184 different countries. Malmö is expanding fast, and its population increases every year. 
Malmö City Council works in many different ways to create a safe, accessible and inclusive city for people of all ages. Our ambitions for a socially sustainable future are sky-high.
The City of Malmö is proud to host this year's European Social Services Conference and hopes that you will join us to inspire, be inspired and to exchange experiences and knowledge. 
Welcome to Malmö! 
Sveriges Kommuner och Regioner (SKR)
The Swedish Association of Local Authorities and Regions (SKR) is a member and employer organisation based in Stockholm, Sweden. All Sweden's municipalities and regions are members. Its duty is to support and contribute to the development of municipalities and regions. SKR acts as a network for knowledge exchange and coordination, the provision of service and professional advice across different areas, including social welfare.
Föreningen Sveriges Socialchefer (FSS)
The Swedish Association of Social Services Directors is an independent association based in Stockholm with members from all over Sweden. Its primary focus is development and innovation in the Swedish social services/social welfare sector. Another important part of its work is international, and primarily European cooperation. The Association has approximately 500 members that are leaders in social services and related sectors.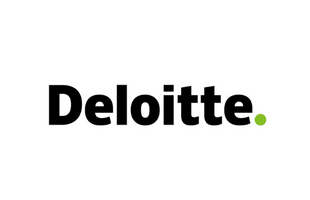 Deloitte brings innovative yet practical solutions to navigate this vastly complex market to protect and provide better outcomes for communities around the world, through programmes to assist with social welfare, unemployment, or family care, in addition to physical and mental health.
EY helps to create long-term value for clients, people and society and build trust in the capital markets. Enabled by data and technology, diverse EY teams in over 150 countries provide trust through assurance and help clients grow, transform and operate. Working across assurance, consulting, law, strategy, tax and transactions, EY teams ask better questions to find new answers for the complex issues facing our world today.
Accenture collaborates with more than 50 social services agencies around the world and is recognized for its thought-leadership, innovation capabilities and end-to-end delivery for clients spanning employment, family and child welfare, social security and pensions. With over 1400 practitioners, we work with agencies to re-shape their business and operating models, deploy innovative technologies and develop insight-driven and agile capabilities. We partner with leading universities and think-tanks to convene a leadership network and invest in cutting-edge research as well as convene executive-level events, where policy and practice meet, to further the advancement of social services and improve outcomes for the people they serve.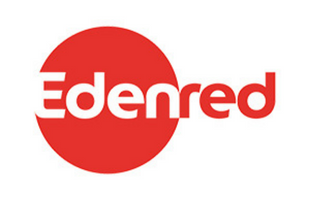 Edenred designs and delivers innovative solutions to assist public authorities in the implementation of their social policies. Edenred provides public entities with efficient means of distributing social benefits, respecting policy's objectives and beneficiaries' needs. These solutions are based on a wide range of technological options, from chip cards to biometrics tools and fully digital programmes.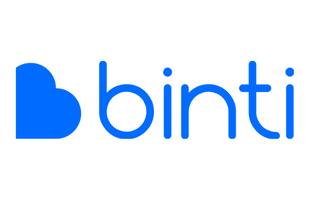 Binti builds modern, mobile-friendly software to ensure every child has a fair chance at life. Since 2017, they've helped 60,000+ families get approved to foster or adopt children, and 12,000+ social workers use Binti as their primary workspace. On average, agencies using Binti save 20-40% of social worker time, and approve 30% more families in 18% less time. This allows them to focus more on the families they serve, and allows more children to find loving homes.
Binti serves 360+ state, local, and private child welfare agencies.
Microsoft's mission is to empower every person and every organization on the planet to achieve more. Microsoft supports public health and social service organizations to better serve constituents and communities using innovative technologies to deliver secure and trustworthy services. Helping organizations protect vulnerable populations, enhance social and human services and improve the health of the public.
A health industry partner who are committed to building a more connected future in health. They help employers, governments, providers, health plans and life sciences companies unlock the full value of their health data. They offer flexible social programme management software which is about putting people first.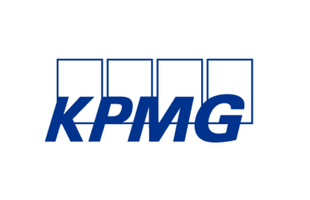 Klynveld Peat Marwick Goerdeler (KPMG)
KPMG firms operate in 143 countries and territories, and in FY22, collectively employed more than 265,000 partners and people, serving the needs of business, governments, public-sector agencies, not-for-profits and through KPMG firms' audit and assurance practices, the capital markets. KPMG is committed to quality and service excellence in all that we do, bringing our best to clients and earning the public's trust through our actions and behaviours both professionally and personally.
We lead with a commitment to quality and integrity across the KPMG global organization, bringing a passion for client success and a purpose to serve and improve the communities in which KPMG firms operate. In a world where rapid change and unprecedented disruption are the new normal, we inspire confidence and empower change in all we do.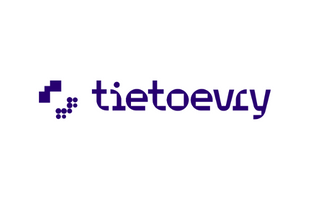 Tietoevry creates purposeful technology that reinvents the world for good. We are a leading technology company with a strong Nordic heritage and global capabilities. Based on our core values of openness, trust and diversity, we work with our customers to develop digital futures where businesses, societies, and humanity thrive. Our 24 000 experts globally specialize in cloud, data, and software, serving thousands of enterprise and public-sector customers in more than 90 countries. Tietoevry's annual turnover is approximately EUR 3 billion and the company's shares are listed on the NASDAQ exchange in Helsinki and Stockholm, as well as on Oslo Børs. 
JP Infonet is a Swedish company providing legal information systems, legal support, legal education and training. With digital solutions and in-depth knowledge regarding both information management and law we offer services of valuable assistance for professionals in need to navigate the law. We provide our services through web-based information systems, legal education and training and legal consultancy. In addition to almost 100 employees, around 200 external experts and lecturers contribute with e.g. legal analyses, legal commentaries and lectures.
Among our customers you will find a large number of state and municipal authorities in Sweden, including many social services. Our systems are also used by universities, law firms and other private companies.
WCC Group is a leading provider of advanced solutions for Public & Private Employment Services and ID/Security government agencies, and Enterprises. Built on its unique search & match platform, WCC software solutions see 1/2 billion people every day, enabling organizations to seamlessly capture, generate, and analyze big data from multiple sources gaining valuable insights paramount to effective decision-making. Our team of professional services experts provides exceptional support and consulting, allowing our customers to maximize their investment.
Boet is a complete solution for supported housing, providing support and clarity for those who live and work there. Staff and residents each have access to a userfriendly application. These applications communicate with each other in real time. Boet's goal is to strengthen the individual's influence, participa- tion and self-determination by enabling staff to offer the right support, in the right way at the right time. Through innovation, we even out the odds and provide increased accessibility and continuity, while applying a holistic view.